Scholarship applications are now closed
We are now reviewing all submitted applications to the IAS 2023 Scholarship Programme. We will let all candidates know their results in early April.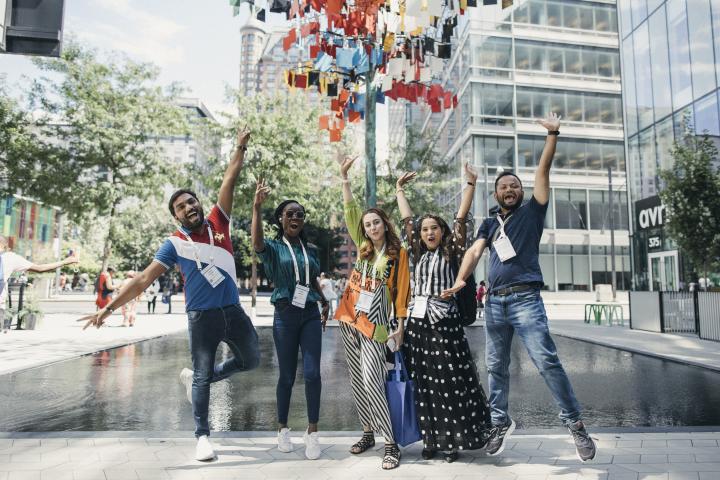 Types of financial support
IAS – the International AIDS Society – will award both in-person and virtual scholarships for IAS 2023. Applicants could indicate their preferred attendance type in their application, as well as the types of financial support they require for their participation. Please note that given the high demand, we may not be able to grant full scholarships or in-person scholarships to all selected candidates.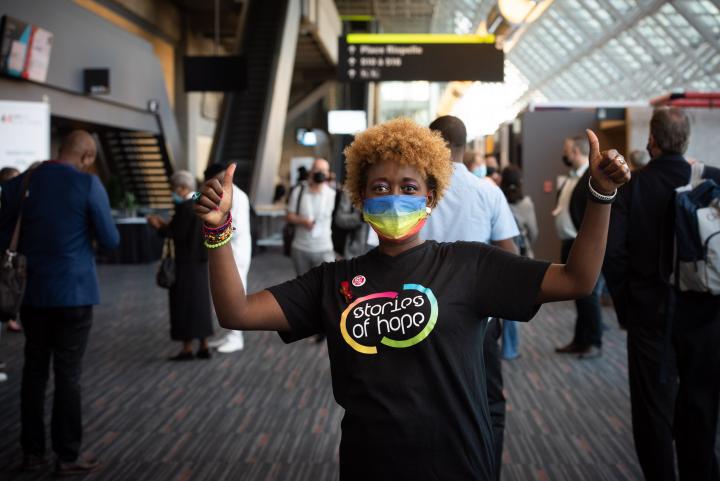 In-person attendance:
Registration for in-person plus virtual attendance (access to all sessions at the conference venue, as well as access to the virtual platform)

Travel support (pre-paid economy class return ticket from the nearest international airport)

Accommodation (single room in a budget hotel)

Daily living allowance for the duration of the conference
Virtual attendance:
Registration for virtual attendance (full online access to all conference sessions, including virtual networking sessions)

Accessibility support (exclusively for applicants with connectivity challenges to facilitate their access to the virtual content of IAS 2023)

I am having technical problems with my conference account. What can I do?
I want to get the early registration fee if my application is unsuccessful. Should I register before the results are announced?
No. Please do not register before you receive your scholarship application result. If you are selected for the scholarship, we will not be able to reimburse you for any costs you have incurred prior to receiving a scholarship. But don't worry: even if your application is unsuccessful, you will have the option of registering for the conference at a reduced rate. We extend the early fee to all unsuccessful candidates for two weeks after the scholarship results are announced.
I would like to plan my trip (flights, accommodation) as soon as possible. Should I book anything as a backup before the results are announced?
We do not recommend that you book anything as a backup as we cannot reimburse you for any costs. If your application is successful and you are awarded the travel or accommodation support that you requested, we will organize this. We work directly with a travel agent to book your flights and have pre-reserved hotel rooms for scholarship recipients. If your application is unsuccessful, you will have the option of reserving hotel rooms at a reduced rate through your conference profile.
How will you support me with my visa application and related fees for Australia if I am selected for in-person attendance?
We will provide you with supporting documents for your visa application. This includes an official letter of invitation from the IAS, which specifically invites you to the conference, and a scholarship award letter, which shows the financial support you have been awarded to facilitate your attendance. However, please note that it is your responsibility to apply for your visa yourself and that we are not in a position to contact embassies to enquire about individual cases. We highly recommend that you apply for a visa as soon as possible after receiving your award, at least three months before you travel to Australia (that is, no later than the end of April 2023). For more information, please visit our immigration page.
You may request a refund for incurred visa application fees (maximum AUD 150) if your scholarship includes travel support. If you are attending with an in-person scholarship, you will be able to collect your reimbursement at the scholarship desk.
If your visa application is unsuccessful, we can switch your attendance type to virtual if you wish. You can also request a refund for your visa application by sending your receipts to us. We will then be able to reimburse you after the conference. Please note that it will take about two months after the conference for us to process all requests.
Do you also offer other types of scholarships?